022 SHOWNOTES JULIANNA WELLS ADOPTION EPISDOE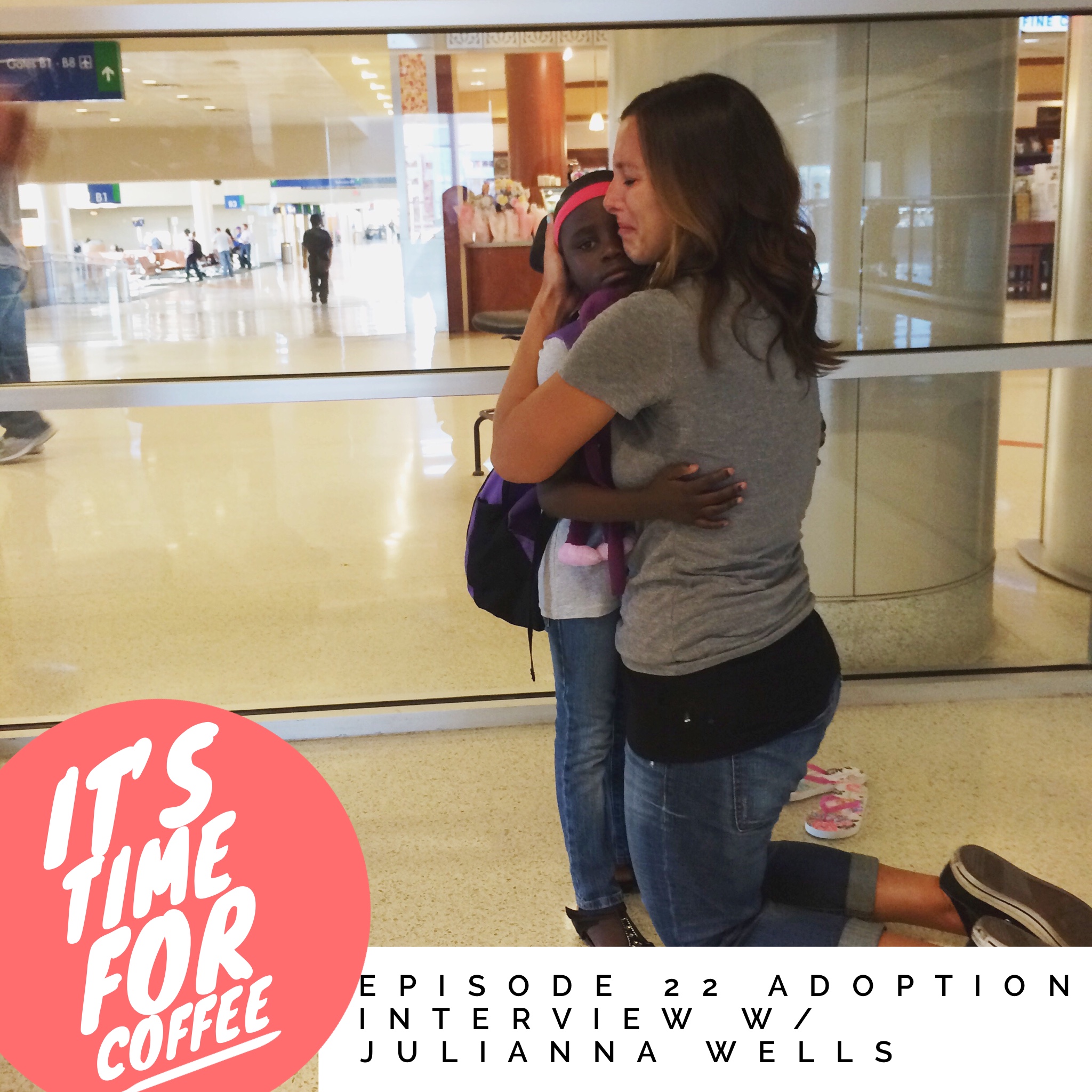 This week Julianna Wells, my best friend, is back for another interview. Basically I bring her in anytime I want someone to ask ME questions and she is just gracious enough to agree!
Today we talk Adoption. Mostly our adoption journey, how Zoe came into our family, how we chose which country to adopt from, and most of all how Zoe coming into our family has shaped and changed our family. Having Julianna present for this talk was so important to me. She has been a HUGE part of our lives since before Zoe came home and has been a large part in helping us all adjust as a family of 5. I am SO thankful to Julianna and her husband Matt for loving on our family in some really hard times but also for just being there in the thick of it all.
Links/ Recommendations
Kisses From Katie KATIE DAVIS is again the book I read that CHANGED OUR ENTIRE LIVES!
No One Ever ASked KATIE GANSHERT Julianna read this and LOVED it! We both believe that EVERYONE needs to read it and it will spark some really great conversations!
She also thinks that everyone should jump on the West Wing band wagon and watch this extremely old show with her!
NOONDAY PARTY Come join us online for some BEAUTIFUL Jewlery as the new fall line JUST launched!
Connect With Julianna
SPONSORED BY:
This month PLUME is giving back to an adoptive mom as they begin their journey!
Buy a pair of earrings using the code ADOPTION at check out and 50% of the proceeds will go towards a families adoption!
Look good and Feel good!!!
Connect With ME